Trial and Error
It was our turn to do the next steps - first we put up plaster boards on all surfaces to be covered by tiles. My job so far was to fill the screw holes and creases then smooth the surfaces. When all walls and installations were covered I also painted everything with a primer and I applied a gummi-like coat all over the shower-to-be. Unfortunately this sounds like a few hours of easy work, but as we are no pros it took us quite a while (and some errors) to finish our part.
In part 3 it finally starts looking like a bathroom.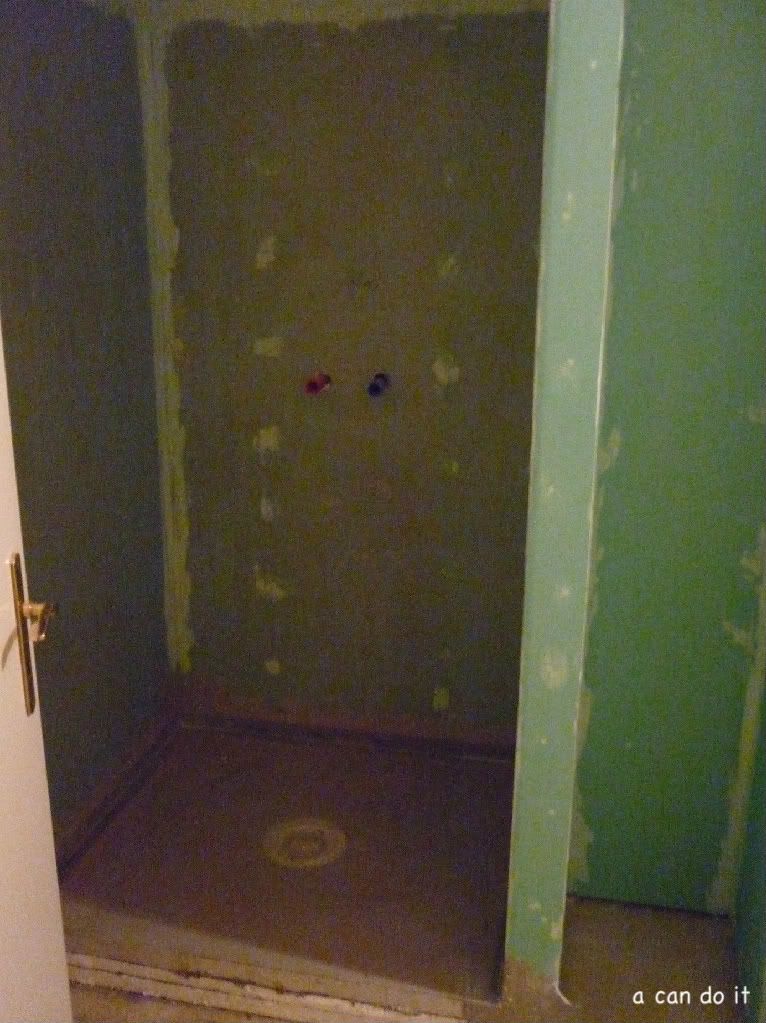 Versuch macht klug
.... oder so ähnlich. Jetzt waren wir dran mit den nächsten Arbeitsschritten. Es galt Gipskartonplatten vor die Wänden zu schrauben und die Installationen zu beplanken. Bei der ganzen Geschichte habe ich die Schraublöcher zugegipts und die Kanten gefüllt sowie anschließend die Oberflächen glatt geschliffen. Zum Schluß habe ich die Platten mit einer Grundierung geschtrichen. in die zukünftige Dusche kamen dann noch zwei dicke Schichten gummi-artige Abdichtungsmasse. Das ganze klingt zwar eher einfach, aber wir haben schon gemerkt, dass wir keine Profis sind und Manches hätte besser laufen können.
Im dritten Post zum Bad fängt es zumindest schon nach Badezimmer auszusehen!