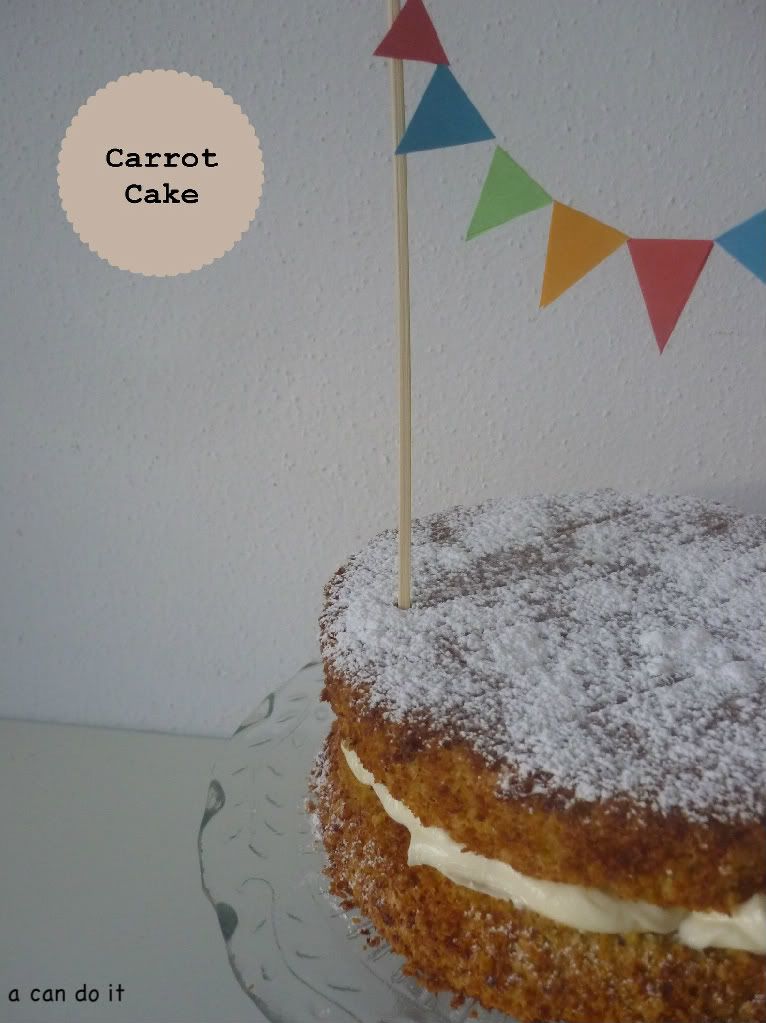 Carrot Cake is among my favorite sweet foods - moist, chewy and not too sweet! Plus - it is very versatile. You can bake a loaf cake, smaller cakes, muffins, etc. Here's my go-to recipe.
Karottenkuchen gehört zu meinen Favoriten: Saftig, locker und dabei nicht zu süß - das Rezept ist sehr vielseitig, man kann den Teig sowohl für einen "normalen" Kuchen nutzen, aber auch kleine Kuchen oder Muffins werden damit ganz wudnerbar.
12-16 pieces | ein Kuchen, 26-28cm (12-16 Stücke)
6 large eggs |
6 Eier
200 grams sugar |
200g Zucker
1 pinch of salt |
1 Prise Salz
350 grams fresh grated carrots |
350g rohe, fein geriebene Karotten
400 grams almonds |
400g gemahlene Mandeln
2 tablespoons corn or potato starch |
2 EL Speisestärke
lemon peel |
abgeriebene Schale einer (Bio-) Zitrone
1 teaspoon ground cinnamon |
1 TL Zimt
optional
(cream cheese frosting)
100 grams butter, softened | 100g weiche Butter
100-150 grams powdered sugar |
100-150 g Puderzucker
200-300 grams cream cheese |
200-300g Frischkäse
1-2 tablespoons lemon juice |
1-2EL Zitronensaft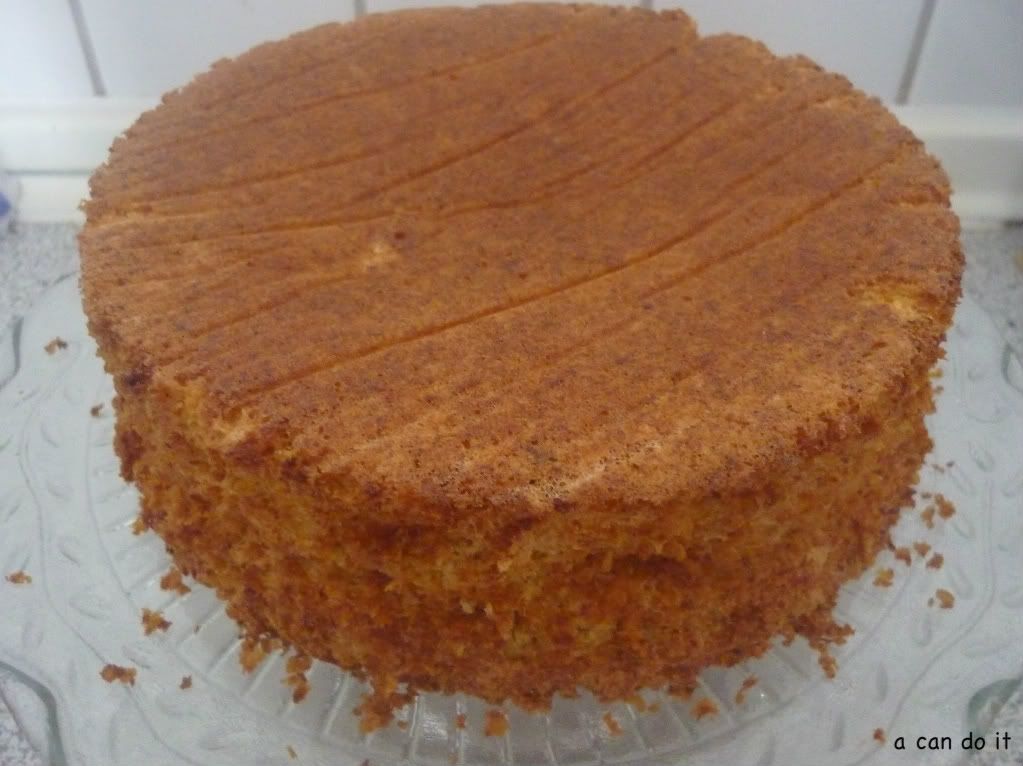 Preheat your oven to 175°C and line your baking pan with paper. Divide the eggs and mix the egg yolks with sugar, lemon peel and cinnamon. Add starch, then carrots and almonds. In another bowl beat the egg whites with salt until firm, then carefully mix with the egg yolk mix. Pour in baking pan and bake for about 50 minutes or until wooden stick comes out clean. Let cool. Prepare the frosting: Mix butter and add sugar and lemon juice to taste, whip in cream cheese to desired consistency. Refrigerate mix for at least one hour. Slice the cake in two halves and fill with frosting. Serve immediately!
Backofen auf 175°C vorheizen. Backform mit Backpapier auskleiden. Die Eier trennen. Die Eigelbe mit dem Zucker, Zitrone und Zimt schaumig rühren. Die Stärke unterrühren, die fein geriebenen Karotten unter die Eicreme mischen. Dann die Mandeln dazugeben und gut unterrrühren. Die Eiweiße mit der Prise Salz sehr steif schlagen und vorsichtig unter die Eigelb-Masse heben - auf keinen Fall zu lange rühren! Im vorgeheizten Backofen ca.50 Minuten Backen, ggf. mit einem Holzstäbchen prüfen, ob der Kuchen ganz durch ist. Abkühlen lassen. Dann ggf. das Frosting zubereiten - bitte entschuldigt meine "ungenauen" Mengenangaben, aber ich selbst habe schon ziemlich unterschiedliche Ergebnisse erzielt, vermutlich liegt das auch an den jeweiligen Zutaten. Die Butter fluffig aufschlagen und Zucker und Zitronensaft nach Geschmack zugeben. Dann nach und nach den Frischkäse unterrühren, bis der gewünschte Geschmack (und die passende Konsistenz) erreicht ist. Jetzt am besten noch ca. eine Stunde kühlen. Den Kuchen quer aufschneiden und mit der Creme füllen, gleich servieren.