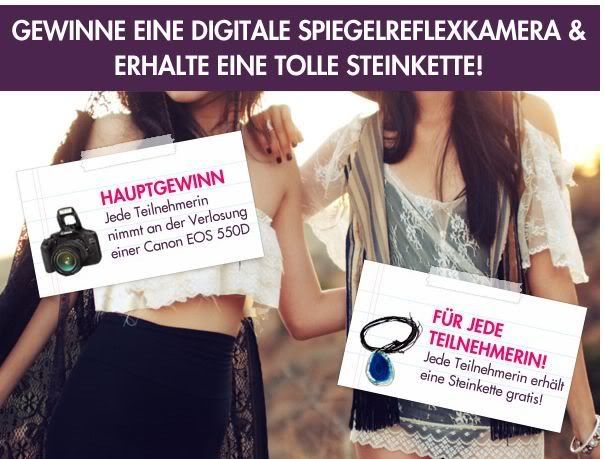 Stylight
hosts another blogger campain and this time I want to join!
Heart 7 (or more) items and show your Stylight Hotpicks 2011 selection. You can win a great Canon EOS camera and a stone necklace! Join here.
I hearted much more than 7 things - but here a my faves! More lovely stuff - click on my Stylight profile:
http://www.stylight.de/a76candoit/
Bei Stylight gibt es wieder eine Hotpicks Blogger-Aktion und diesesmal will ich unbedingt dabei sein! Herze 7 Artikel (oder auch gern mehr) und stelle Deine Stylight Hotpicks 2011 vor. Zu gewinnen gibt es eine tolle Canon EOS Kamera (ja bitte!) und tolle Steinketten für alle Teilnehmer. Hier könnt Ihr noch mitmachen.
Mir gefallen so viele Sachen gut, aber hier ist meine aktuelle Top 7. Mehr gibt es auf meinem Profil: http://www.stylight.de/a76candoit/