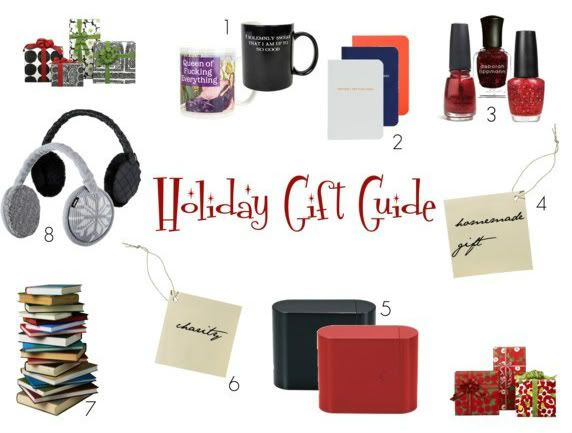 Today's list is a small gift guide for the holidays: Lovely and fun gifts under 20€ for your beloved ones.
Heute gibt es von mir ein paar Inspirationen für Geschenke zu den kommenden Feiertagen. Das beste - keins ist teurer als 20€!
Mugs - for geeks (HP color changing mug) or girls (Queen of f...g everything mug). Maybe filled with no. 4?!
Grosse Tassen sind toll - wie wäre es mit einer für Harry Potter Fans (HP color changing mug) oder einer für Deine persönliche "Queen" (Queen of f...g everything mug). Wenn dann noch ein wenig Nr. 4 drin ist - perfekt!
No matter we live in a digital age - notebooks are great and handy. How about the cool "met and liked" series from Archie Grand? My fave is the secret agents notebook!
Digital hin oder her, ein cooles Notizbuch braucht jeder. Mir gefallen besonders die bunten Exemplare aus der "met and liked" Serie von Archie Grand. Da ist garantiert für jeden Geschmack eines dabei. Mein Favorit ist ganz klar das Secret Agents Notebook - ich hab ein Faible für Spione :)
Glitter rocks - make your mum, sister or friend sparkle like christmas ornaments. Lovely nailpolish from China Glaze (Ruby Pumps), Deborah Lippmann (Ruby Red Slippers) and OPI (Gettin' Miss Piggy with it).
Für Nägel wie Weihnachtskugeln! Tolle Glitzer-Nagellacke von China Glaze (Ruby Pumps), Deborah Lippmann (Ruby Red Slippers) und OPI (Gettin' Miss Piggy with it).
DIY - give something homemade! Nothings shows your love better than some homemade cookies, marmelade etc.
Etwas Selbstgemachtes - kaum ein Geschenk zeigt mehr Liebe als die Zeit, Geduld und Ideen, die man in etwas Selbtgemachtes investiert. Ich zeige Euch hier demnächst auch ein paar passende Last-Minute-Rezepte!
Cool Bento Boxes (CasaBento Unit Color Boxes) - perfekt for the boy/girl on the go!
Eine stylische Bento-Box (CasaBento Unit Color Boxes) - genau das richtige Geschenk für Berufstätige oder Studenten mit wenig Zeit.
Do something good - use this time of the year to help someone else, there are tons of possibilities from blood donation to giving stuff to Goodwill.
Wenn nicht jetzt, wann dann - tu' etwas Gutes! Es gibt doch tausend Möglichkeiten zu helfen von Ehrenamtlicher Mitarbeit, über Blutspenden bis hin zum Weitergeben von Aussortierten Sachen an eine wohltätige Organisation.
Books - this is my go-to present! I love to gift books - but only as far as I know what the other person likes to read. My actual reads are scandinavian crime stories from Jussi Adler Olsen and Jo Nesbo.
Bücher - die sind sowas wie mein Standard-Geschenk :) Allerdings nur, sofern ich ungefähr weiß, was der Beschenkte gerne liest. Ich lese gerade gerne Skandinavische Krimis von Jussi Adler Olsen und Jo Nesbo.