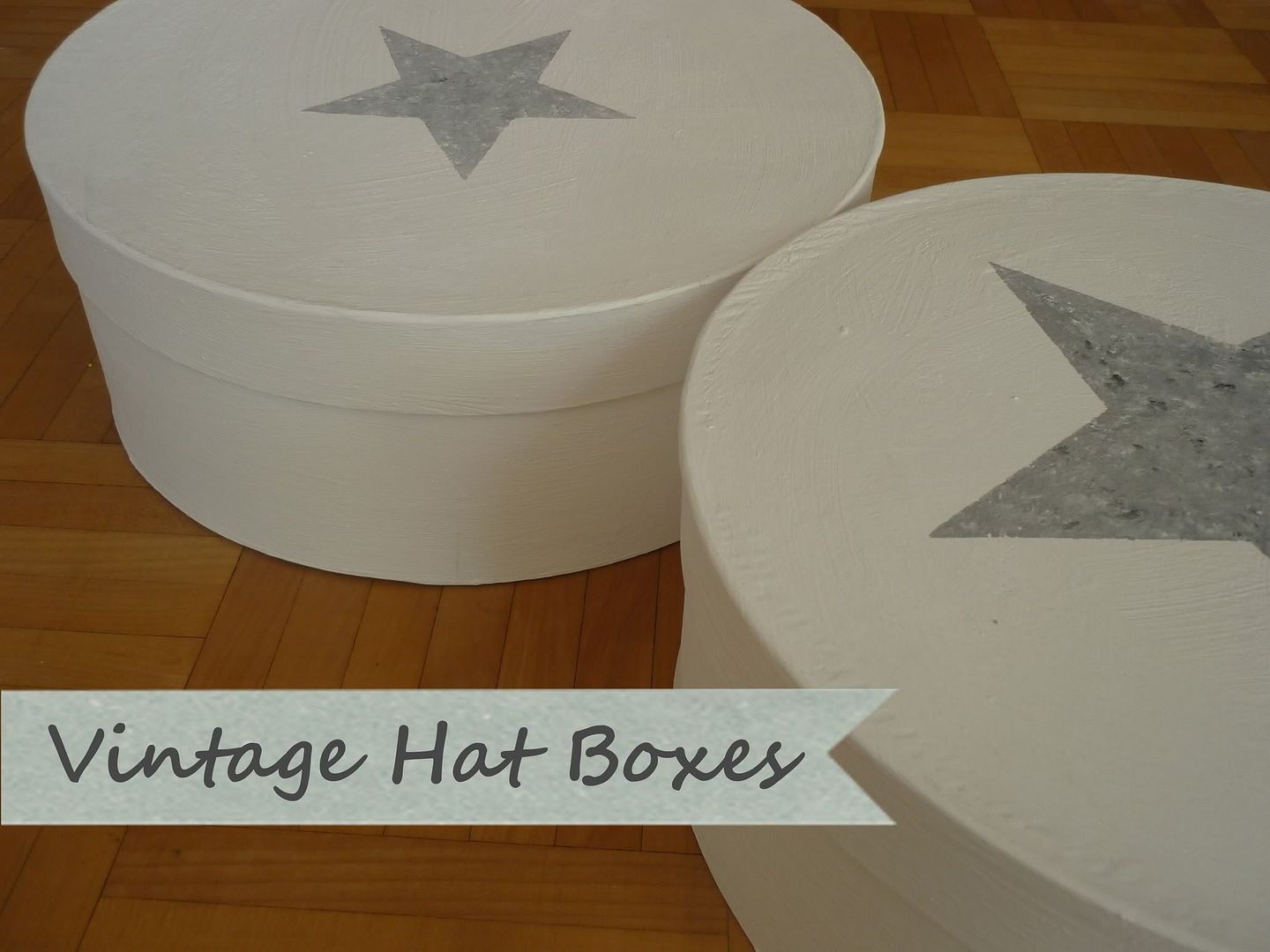 I tend to run around the house every now and pick up things to give or throw away but I have a soft side for some stuff. Like these round cardboard boxes. They used to be the packaging of something but I could not throw them away as they reminded me of hat boxes. While cleaning the basement I decided to give them a new life. I simply painted them with what I had on hand – white emusion (wall) paint. After two coats they looked quite nice, still a bit shabby but just the right amount. I made the finishing touch by transferring star shapes to the top of the boxes and painting them with a mix of black and white acrylic paint (instead of plain grey) for a more weathered look. Time to finish (painting, not drying time): about 2 hours, cost: 0,- (I had everything at home). Here they are – they will serve me to keep smaller stuff around my closet like belts.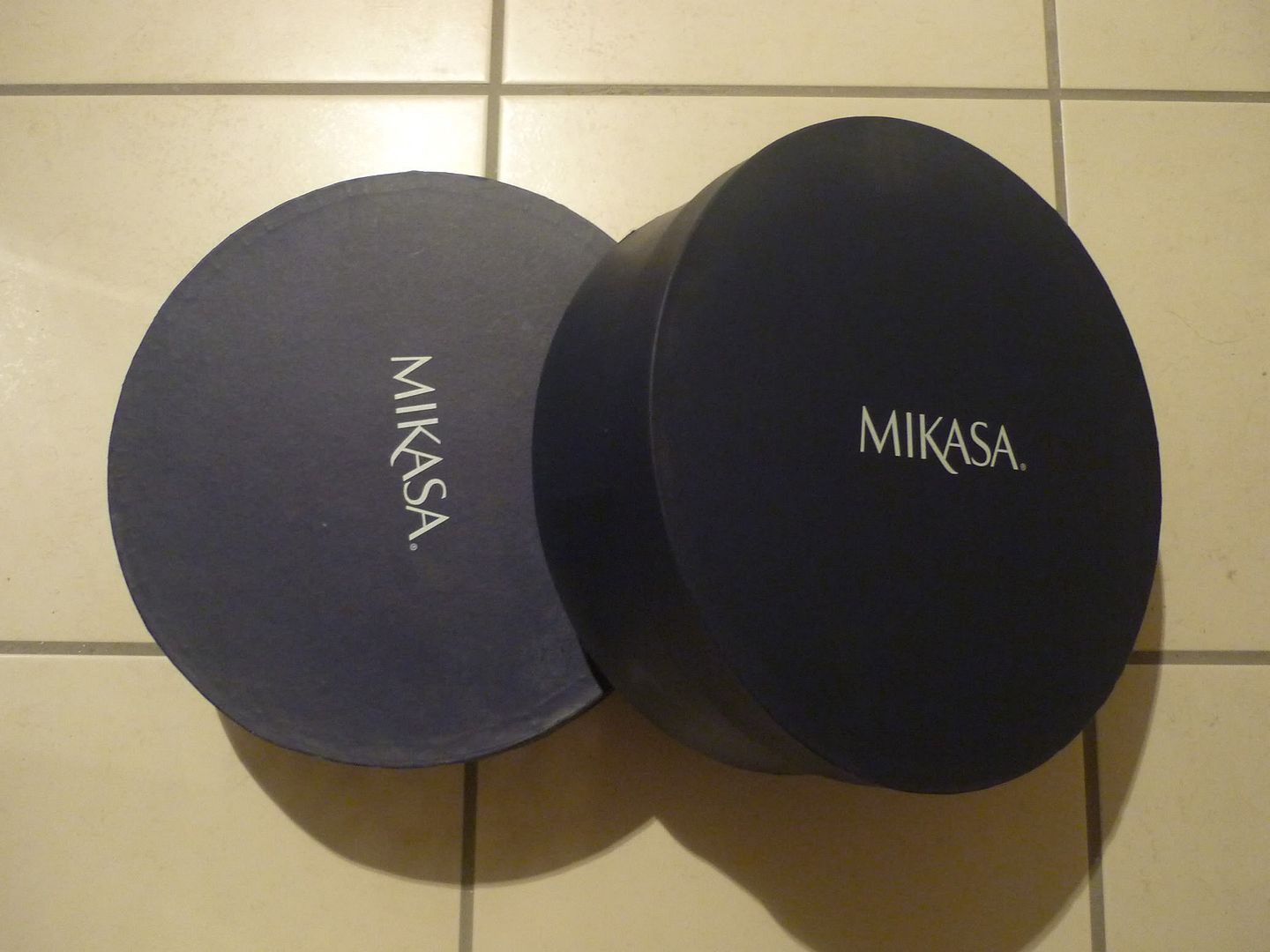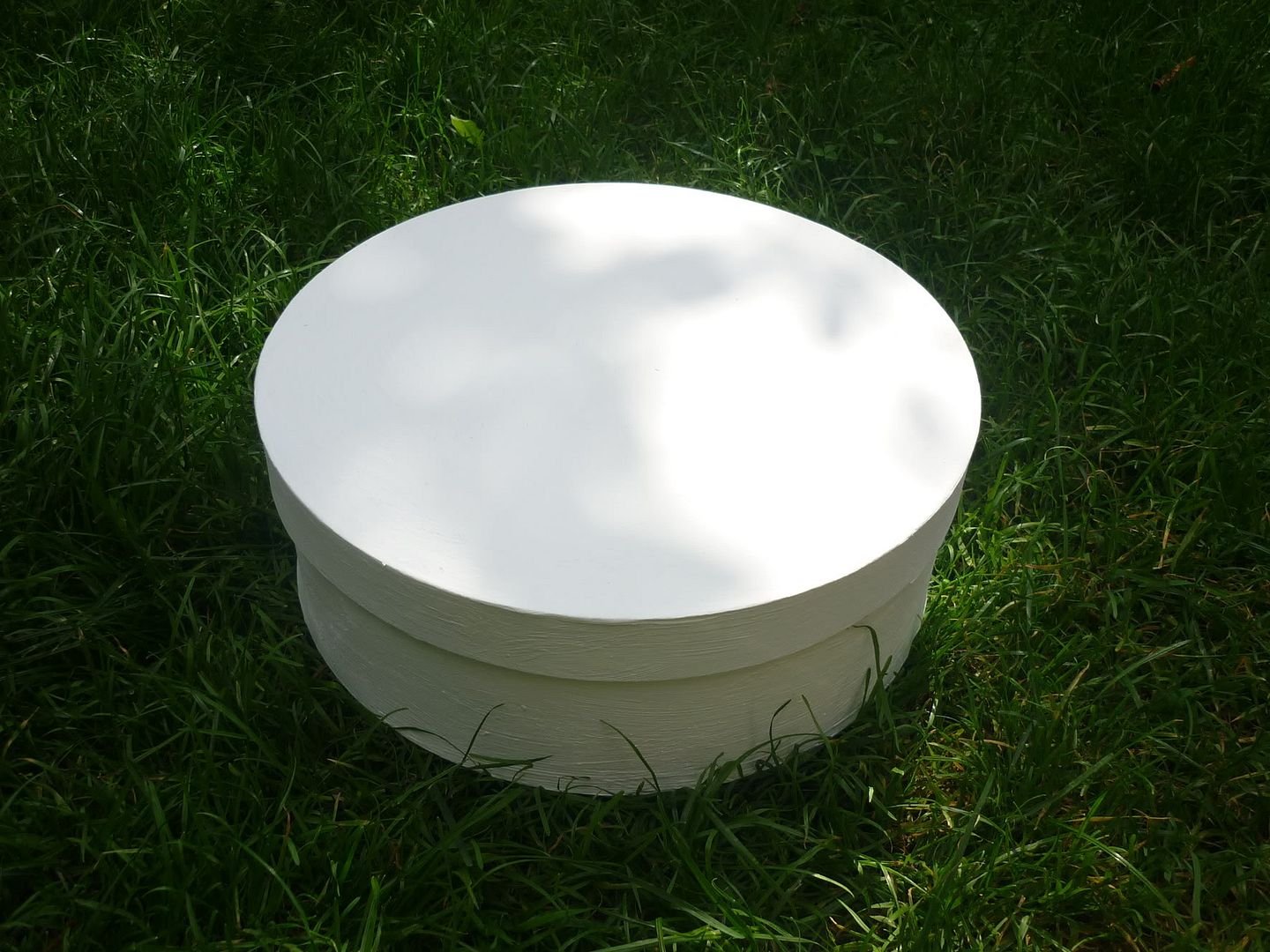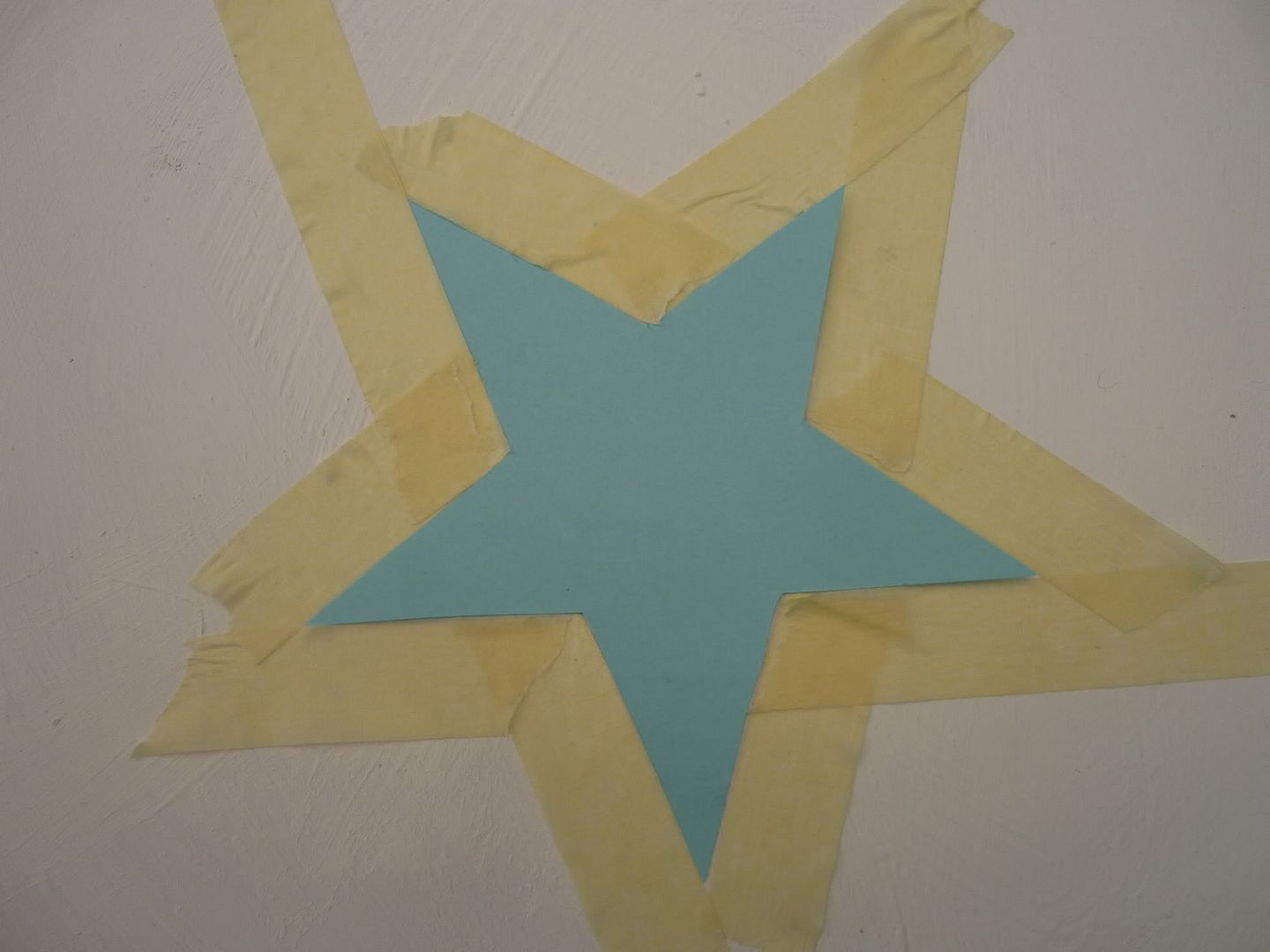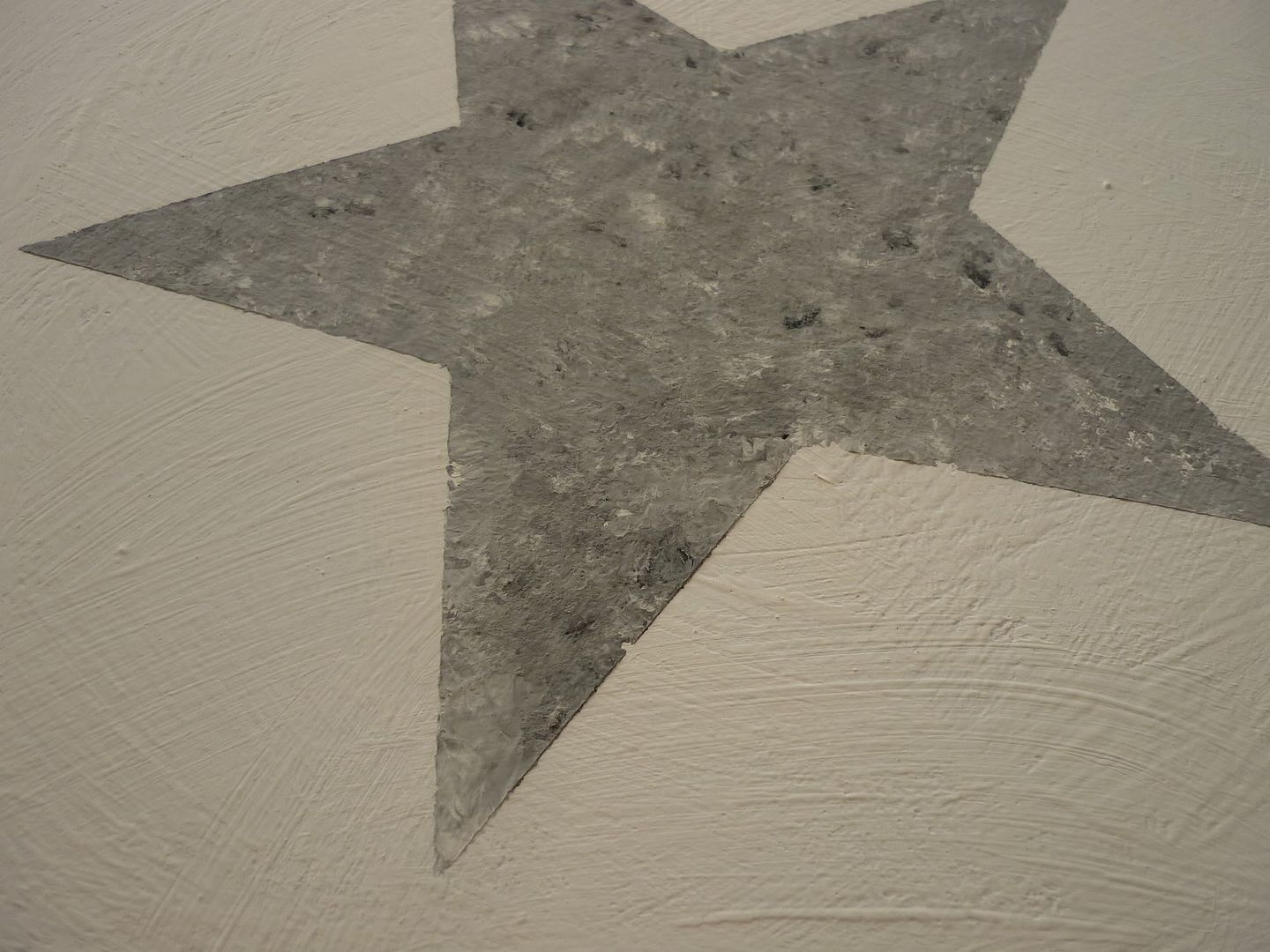 Hier mal ein schnelles, einfaches DIY, das ich in den letzten Tagen fertiggestellt habe. Zwei runde Kartonverpackungsschachteln entkamen immer wieder meinen unregelmäßigen Ausmistaktionen. Zwar waren sie nichts besonderes, aber die Form erinnerte mich doch irgendwie an Hutschachteln. Beim letzten Aufräumen war dann klar - entweder es passiert jetzt etwas mit den Kartons oder sie wandern in den Müll. Und ich entschied mich schnell für ersteres. Zuerst bekamen sie einen weißen Anstrich - ich habe einfache weiße Dispersionsfarbe/Wandfarbe benutzt. Davon hatte ich noch zuhause und da die Boxen auch nicht wasserdicht sein müssen reichte das in diesem Fall auch vollkommen aus. Zwei Schichten Farbe später, sahen sie schon erheblich ansehnlicher aus - ein kleines bisschen shabby (ich habe der Einfachheit halber gepinselt statt zu rollen), aber irgendetwas fehlte noch. Also schnell eine Sternschablone mit Kreppband auf die Deckel übertragen und mit weißer und schwarzerAcryfarbe aufgetupft (damit es etwas unregelmäßig, eben "vintage" wirkt). Trocknen lassen - fertig. Ich bin sehr zufrieden mit meiner kleinen Upcycling-Aktion - ging schnell, war unkompliziert und in meinen Fall kostenlos, da ich kein Material kaufen musste. Der Aufwand hielt sich mit noch nicht einmal zwei Stunden (Trockenzeit ausgenommen) für beide Boxen ebenfalls in Grenzen. Dafür habe ich jetzt zwei hübsche Boxen für Kleinkram, der nun nicht mehr im Schrank herumfliegen muss. Und wie findet Ihr's?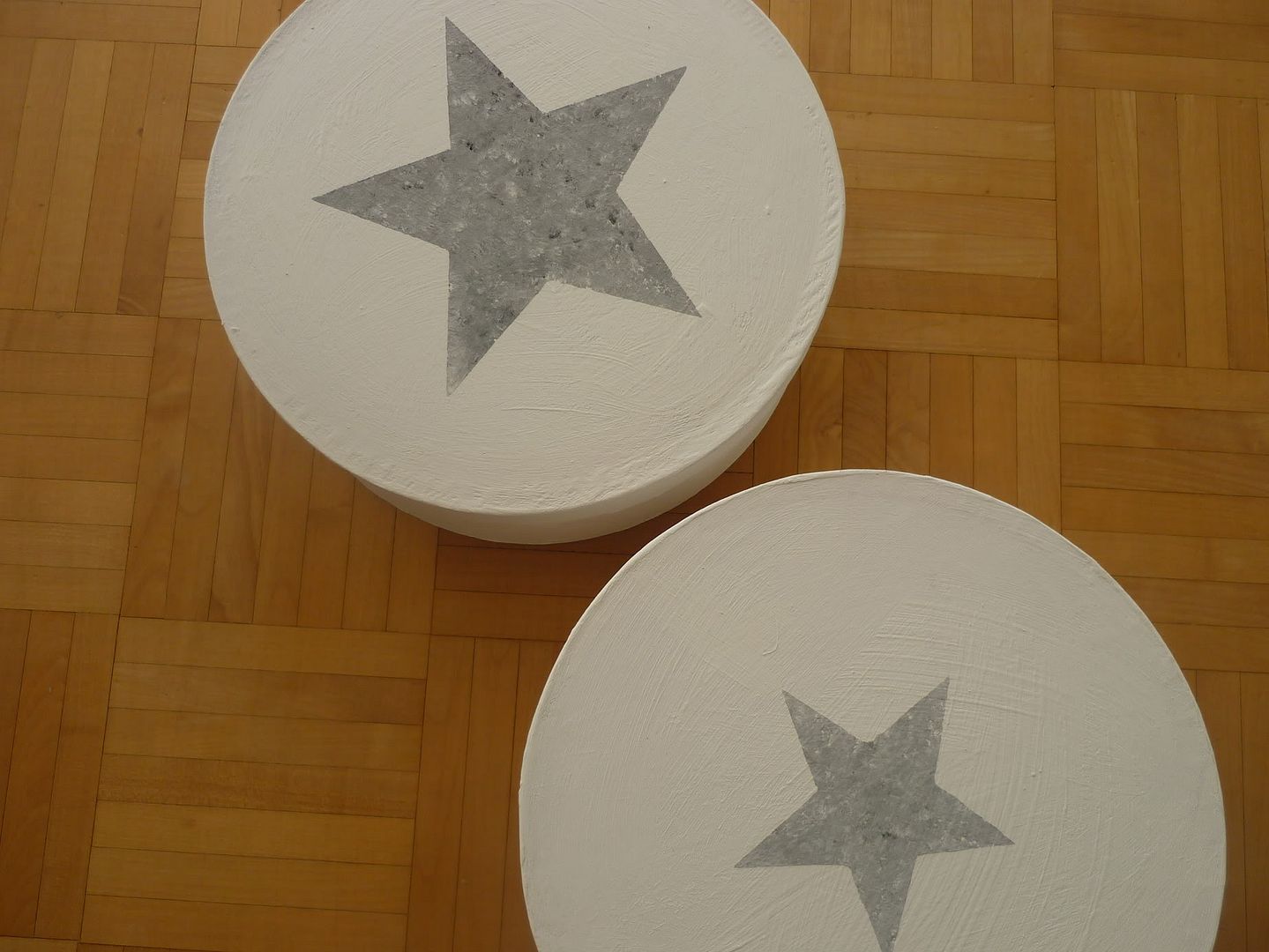 I'm sharing this craft with
these lovely link-parties
.